Monthly Specials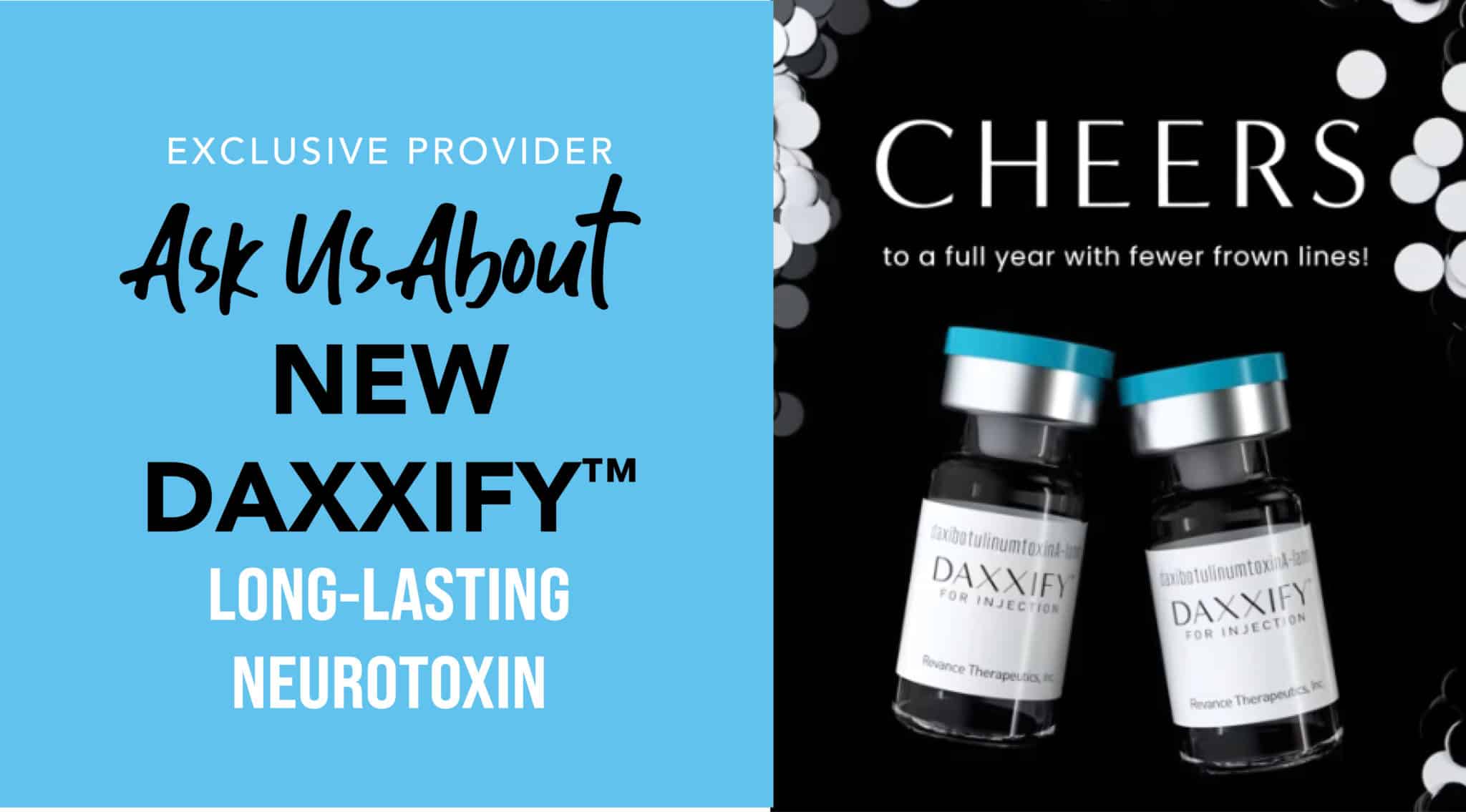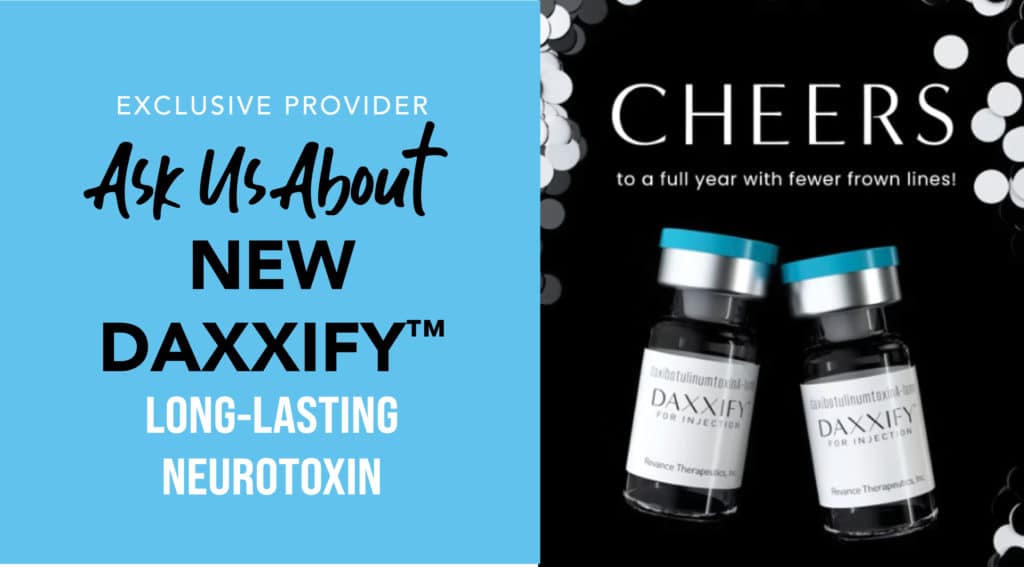 INTRODUCING NEW DAXXIFY™ LONG-LASTING NEUROTOXIN
We are so excited that Infinity Skin Care was selected as one of the first accounts in the nation to offer DAXXIFY™, the first FDA-approved, LONG-LASTING neurotoxin. DAXXIFY™ lasts an average of six months… that means only doing your neurotoxin TWO TIMES PER YEAR! Ask us about our introductory pricing in January: experience twice the duration for less than twice the price!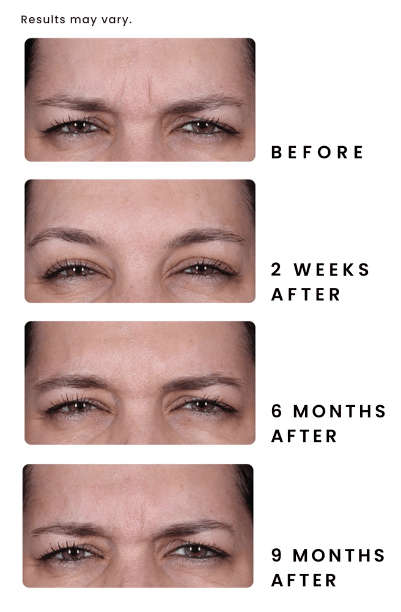 PLUS: JANUARY 2023 PRODUCT SPECIAL
15% off Revision Skincare® Revox™ Line Relaxer and DEJ Boosting Serum™
(Receive a FREE GIFT with the purchase of either of our January featured products while supplies last)
*Certain restrictions and exclusions apply. Offers valid 01/03/23-01/31/23 and do not apply to previous purchases. May not use discounted gift cards toward monthly specials
Daily Specials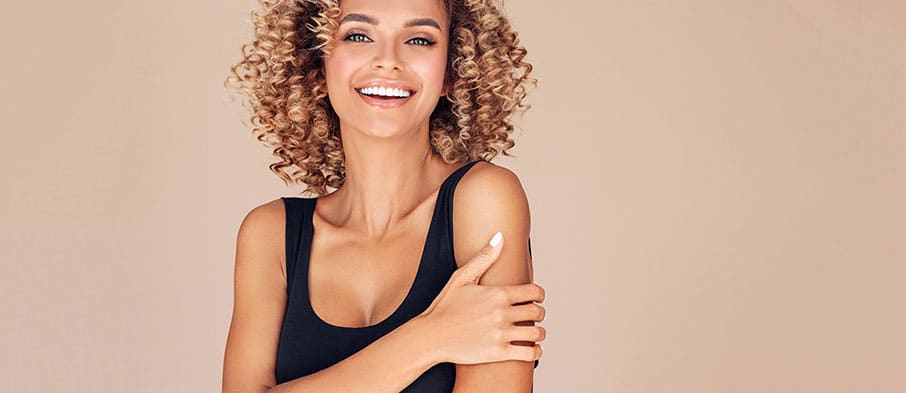 20% Off First Time Botox® Cosmetic and Dysport® Injections!
Quick, practically painless and no downtime! Patients who look angry or tired from frown lines or crow's feet see remarkable improvements! All first time neuromodulator patients receive 20% off their first treatment of this best-selling injectable. JUST $10.80 PER UNIT!
20% Off First Time Injectable Filler Injections! 20% Off 2nd/3rd Syringe!
Infinity is pleased to offer this area's most complete line-up of long-lasting, FDA approved injectable fillers! Immediate results can take years off in the face in just a few minutes! 20% discount for the first time patients. 20% off each subsequent syringe (2nd and on) after the first syringe in a single injection session.
Get 6th Microdermabrasion or Chemical Peel FREE!
Polishing your skin with our crystal-free Dermasweep MD system will leave your skin feeling smooth and radiant! Or, purchase a package of chemical peels and experience improvement in epidermal texture, tone, and a more youthful look and feel. Buy a package for six microdermabrasion or chemical peel treatments and get six treatments of the price of 5!
Buy a Package of 3 Chemical Peels, Get 10% Off Your Purchase Price!
With Infinity's newly expanded chemical peel menu, you won't want to stop with just one treatment! Now you can purchase a package of 3 peels and get 10% off your purchase price! Or, buy a package of six microdermabrasion or chemical peel treatments and get six treatments of the price of 5!
Gift Card & Promotions Policy
Infinity Skin Care does not permit the double discounting or combining of offers or promotions, with the exception of applying certain Aspire or Brilliant Distinctions rewards or offers to Infinity's in-house specials.
Gift cards may only be purchased using cash, check or credit card. Gift cards may not be used to purchase another gift card(s). Gift cards purchased at 15% off during our Holiday Open House sale or any other event may only be used toward regularly-priced treatments or products. Treat gift cards as you would cash.
Patient Rewards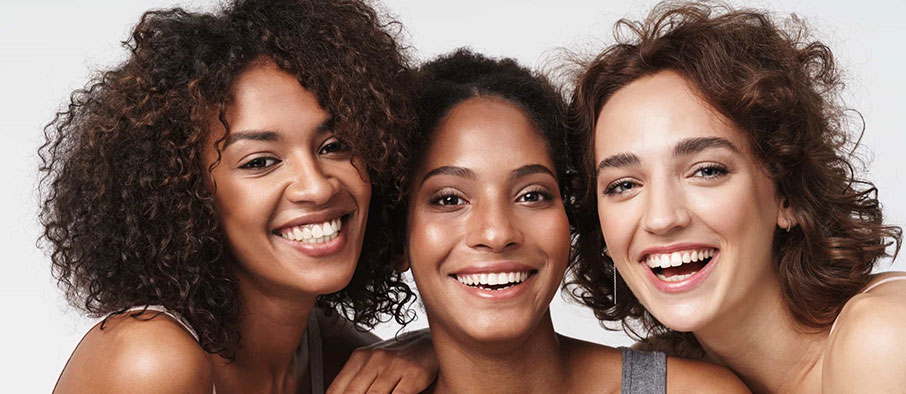 ALLE (formerly Brilliant Distinctions)
Earn points on Allergan Aesthetics™ product and a variety of in-office treatments—from facial injectables to popular products like Latisse! Then, redeem rewards on our favorite Allergan Aesthetics® brands:
Botox® Cosmetic
Juvederm Injectable Fillers
Latisse
SkinMedica Skin Care Products
Voluma
Register Today: https://alle.com/
Aspire
Sign up for Aspire today! As a member, you'll receive exclusive points and discounts on the Galderma family of products, as well as after-care support and reminders that enhance the value of your membership. Save up to $60 on your first qualifying treatment as an ASPIRE member, and earn additional points for sharing ASPIRE Galderma Rewards and more. Earn and save on the following treatments:
Dysport®
Restylane®
Restylane® Kysse
Restylane® Lyft
Restylane® Refyne
Restylane Silk
Sculptra® Aesthetic
Register Today: https://www.aspirerewards.com/landing
Neo Rewards (formerly Swiss Rewards)
The NEOCUTIS NEO Rewards (formerly Swiss Rewards) is the customer loyalty program created to enhance your NEOCUTIS experience. Earn and redeem points on NEOCUTIS products, view your points balance, receive new product notifications and more!
Download The App (NEO REWARDS) on the App Store or Google Play (for Android) and start earning points today!