Esthetics Treatments at Infinity Skin Care
Infinity Skin Care is pleased to offer a full menu of Esthetics Treatments to pamper and rejuvenate our patients' skin. From the wildly popular Hydrafacial to the tried and true Chemical Peel, there is something for everyone, no matter your age or skin care concern. Esthetics Treatments are performed by our Licensed Skin Care Estheticians who have years of experience at Infinity Skin Care and are well versed in rejuvenating the skin and helping to maintain the results of more aggressive treatments performed by our Medical Staff.
Enjoy the following Esthetics Treatments at Infinity Skin Care:
Hydrafacial
Chemical Peels
Microdermabrasion
Facials
Dermaplaning
Waxing
Celluma LED Light Therapy
Hydrafacial MD: The Best Skin of Your Life
An excellent maintenance treatment for all skin types, HydraFacial MD is the newest advance in facial technology. Hydrafacial MD uses patented hydradermabrasion technology that combines cleansing, exfoliation, extraction, hydration, and antioxidant protection in one comfortable treatment to rejuvenate skin. Pores are cleaned with painless suction and skin is nourished with intense moisturizers that quench the skin.
HydraFacial MD can be tailored to meet your skin's specific needs, delivers long-term skin health while providing an instant glow.
Signature Hydrafacial for Face: 
An invigorating treatment that deeply cleans and exfoliates the skin. Impurities are extracted while nourishing ingredients hydrate the skin.
Deluxe Hydrafacial for Face: 
Receive all the benefits of the Signature Hydrafacial, plus a personalized booster and LED Light Therapy to further reduce the signs of aging.
Platinum Hydrafacial for Face: 
The ultimate Hydrafacial experience! This detoxifying treatment begins with a manual facial massage, and is followed by deep cleansing, exfoliating, extraction of impurities and deeply hydrating. Complete with LED Light Therapy.
Hydrafacial Areas: Extend HydraFacial Benefits Beyond the Face!
Clarifying HydraFacial Signature for Back: 
This deep-cleansing treatment incorporates exfoliating and extracting impurities that are otherwise hard to reach. The treatment is followed by an infusion of peptides, antioxidants and hyaluronic acid to hydrate and balance skin on the upper back (does not include lower back).
Clarifying Hydrafacial Deluxe for Back: 
All the benefits of the Signature Clarifying Back treatment, plus the addition of custom boosters and LED Light Therapy (does not include lower back).
Hydrafacial for Neck and Chest: 
This wonderful treatment extends the anti-aging, smoothing and brightening effects of the Hydrafacial to the delicate skin of the neck and chest. No extractions are included in this treatment.
HydraFacial MD FAQs
Yes! HydraFacial MD addresses all skincare needs! Whether your skin is sensitive, aging, dry, oily, congested, acne prone or has uneven tone or texture, HydraFacial benefits all skin types!
HydraFacial MD treatments can even be customized to fit your skin's individual needs with various "boosts" or infusions to choose from to brighten skin tone, restore skin health and vitality, reduce signs of aging or reduce appearance of dark spots. Our HydraFacial MD providers can help choose what is best for your skin.
HydraFacial MD uses a 4 step process with Vortex Technology that cleanses, exfoliates with hydra peel exfoliation to loosen deep pore debris, extracts with vacuum suction and infuses skin with a luxurious blend of ingredients to hydrate, exfoliate and rejuvenate the skin. The spiralized force gives and takes concurrently so you get all the benefits of a traditional microdermabrasion without the "grit" and with many more added benefits for long-term overall skin health. An unparalleled skin resurfacing treatment.
HydraFacial MD takes as little as 30 minutes and up to an hour for more tailored treatments using "boosting serums" that target specific skin care concerns such as fine lines, dark spots or congestion.
There is NO downtime and NO discomfort! You can even reapply makeup after your treatment and return to work which makes it the ultimate "lunch hour" treatment!
HydraFacial MD Before & After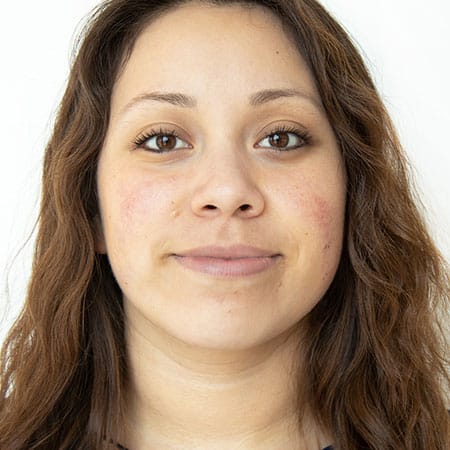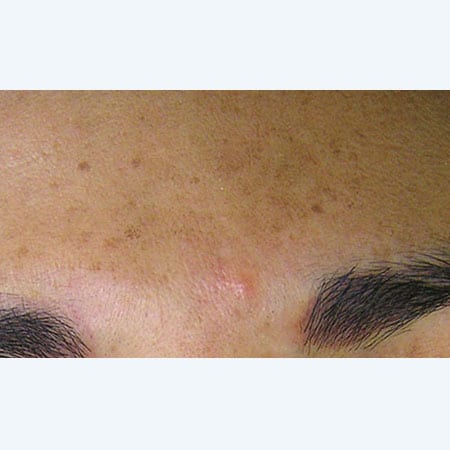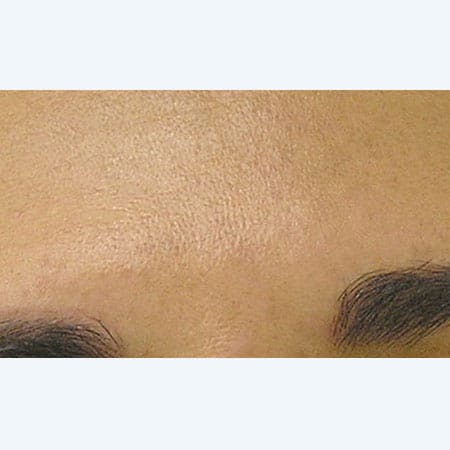 Infinity's Chemical Peel Menu
Infinity Skin Care is pleased to offer Eastern Iowa's most comprehensive chemical peel menu. We feature peels that target a variety of specific skin care issues, including acne, fine lines and wrinkles, tone and texture, and congested skin.
Our chemical peels are safe, consistent, and effective with predictable results for all skin types. You will notice an improvement in epidermal texture as tone, as well as a reduction in superficial lines. Our treatments result in a healthy, more youthful look for you.
If you'd like more dramatic results, you can schedule monthly maintenance peels. We'll help you decide which peel best suits your skin's needs.
Our menu includes the following types of peels:
Glycolic acid
Acne peel with salicylic acid
Vitalize peel
Microdermabrasion
An Infinity Skin Care, we recommend microdermabrasion as an effective tool for new patients who want to kick-start an anti-aging regime. Our established patients use microdermabrasion to maintain their results from more aggressive treatments.
Polishing and exfoliating your skin with microdermabrasion will leave your skin feeling smooth and radiant. Repeat treatments treat fine lines, unwanted pigmentation, age spots, and whiteheads. Microdermabrasion also improves the appearance of acne discoloration to provide an all-over glow. We believe a series of six treatments is best, followed by monthly maintenance treatments.
Infinity Skin Care Facials
At Infinity, facials serve a dual purpose. Both relaxing and rejuvenating, our facials are designed to nourish your spirit as well as your skin. Every facial is customized to your particular skin care needs, making each treatment unique and effective. Get the best facials Iowa City has to offer.
Rejuvenating Facial
Our signature facial is excellent for all skin types and addresses overall skin tone and texture. Your skin therapist will choose products based upon your needs and then help you relax while your skin is rejuvenated. This treatment includes a neck, shoulder, hand, and scalp massage.
Back Facial
Do you want your upper back to look its best for a special event or summer fashions? Our back facial rejuvenates this hard-to-reach area with special attention given to extractions and exfoliating. Let us revive your dull, dehydrated, oily, or acne-prone skin.
Good Start Facial
We recommend this facial for our younger patients, ages 12-18. Learn to care for your skin now and you will reap the rewards for years to come. Our skin care therapists will also help create a simple, personalized skin care regime to help you maintain healthy, radiant skin.
Acne Facial
We provide special care to help correct and balance adolescent or adult acne prone skin. This effective facial helps reduce breakouts and excess oil with a special focus on deep cleansing and extractions.
Hair Removal: Waxing
We're pleased to offer a wide variety of waxing options from our professional Esthetics department. At Infinity Skin Care, we use only the finest waxes available and always provide custom applications and removals. We specialize in brow shaping, facial waxing, and bikini waxing. For best results, we recommend 2-3 weeks of hair growth prior to waxing.
NEW: Celluma LED Light Therapy
Celluma LED Light Therapy is an FDA-cleared device that emits LED light in either blue or red to address a variety of skin care issues. Light therapy is the application of specific wavelengths of light energy to tissue to obtain therapeutic benefits. Blue light is for acne. Red light is for wrinkles.