Add Volume With Injectable Fillers
After using injectable fillers, you see same-day results and experience same day satisfaction. They're instant gratification for your skin.
To get instant results, book an appointment as soon as possible, as these procedures fill quickly at Infinity Skin Care.
First-time patients may have a slightly longer appointment than repeat filler patients. With filler, results are immediate and there's minimal recovery or down time. You can resume normal activities immediately following the procedure. Best of all, the medical staff at Infinity Skin Care are committed to ensuring your outcome looks beautifully natural, not overdone.
Dr. Schulz will help you choose your filler and discuss proper injection sites and treatment amounts. Infinity Skin Care is pleased to offer this area's most complete line of long-lasting, FDA-approved injectable fillers, including:
Juvéderm® Ultra Plus XC
Restylane®
Restylane® Lyft
Restylane® Silk
Restylane® Contour
Restylane® Defyne
Restylane® Kysse
RHA® 2, 3, and 4
RHA® Redensity
Juvéderm® Voluma™ XC
Immediate results can take years off the face in just a few minutes. When injected into the skin, these amazing fillers decrease wrinkling and laxity and give your face a non-surgical lift.
Consider injections into your smile lines, cheekbones, under eye circles, eyebrows, lips, and marionette lines. Rejuvenate your hands with filler to diminish the appearance of thin skin and veins. The staff at Infinity will help determine which product is best for you. Lasting results vary by filler type, ranging from six to 24 months.
We also offer nerve blocks and always provide a gentle touch for painless injections.
Dr. Schulz, Certified National Trainer for Injectable Fillers
Dr. Schulz is a certified national trainer for leading healthcare companies including Allergan, Inc. and Galderma. She travels to physician clinics across the country to share her expertise and knowledge on injectables.
Schulz was recently awarded Diamond Status by Allergan, Inc. (the makers of Juvéderm, Botox® Cosmetic and Voluma). This distinction placed her in the top 2% of physician injectors in the United States. She was also recently awarded Presidential Status by Galderma, the maker of Dysport®, the Restylane® family of fillers and Sculptra® Aesthetic.
JUVÉDERM® Ultra Plus XC
JUVÉDERM® Ultra Plus XC is an injectable gel that temporarily adds more fullness and plumps thin lips—whether your lips have thinned over time or you simply want fuller lips—in adults over the age of 21. JUVÉDERM® Ultra Plus XC is also approved for smoothing and correcting moderate to severe parentheses lines, such as nasolabial folds (smile lines around the nose and mouth), in adults.
JUVÉDERM® Ultra Plus XC Before & After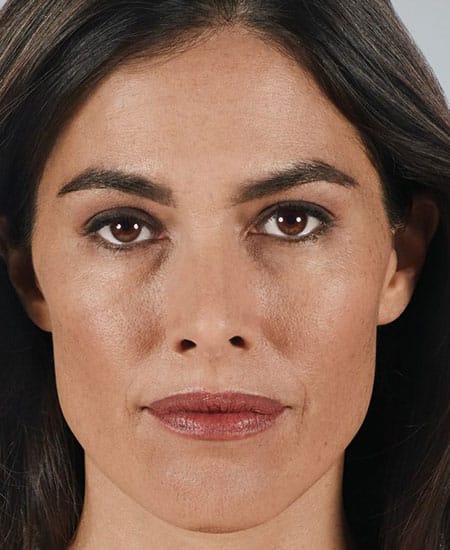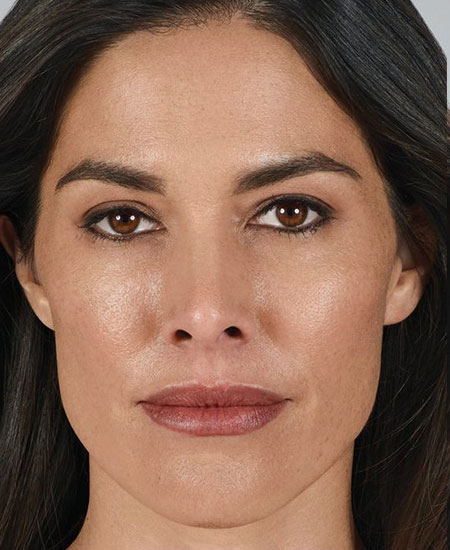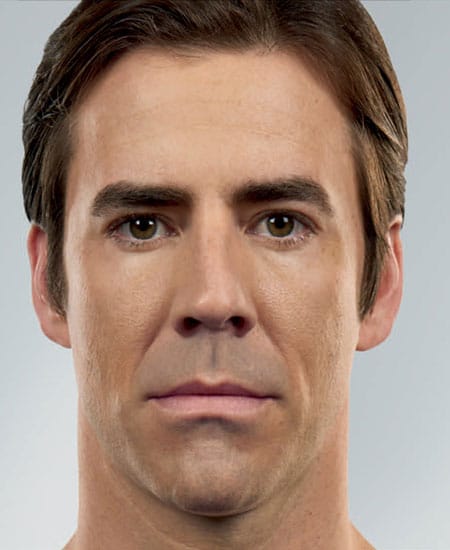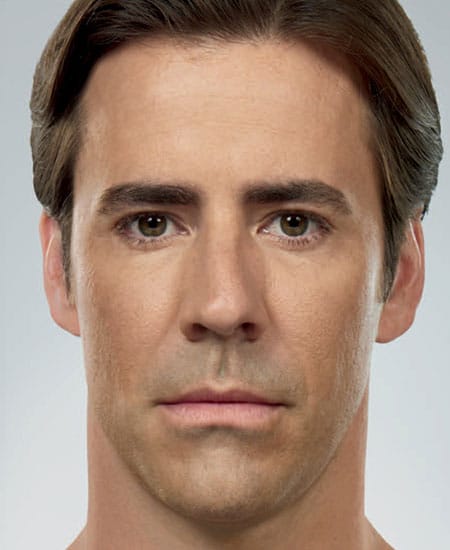 Restylane®
Restylane is the world's most-used, most-studied dermal filler and has been used in more than 70 countries. There have been more than 1.4 million Restylane treatments in the U.S.
Restylane provides nearly immediate results that can take years off the face in just a few minutes. Dr. Schulz's practice was one of the first in the Cedar Rapids/Iowa City area to provide the Restylane family of products. She was awarded Presidential Status with Galderma, the maker of Dysport®, Restylane, and Sculptra® Aesthetic.
Restylane® Before & After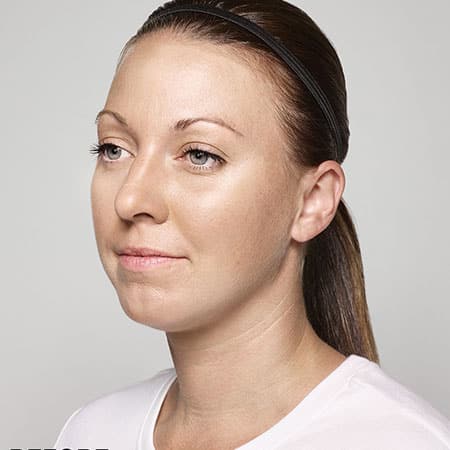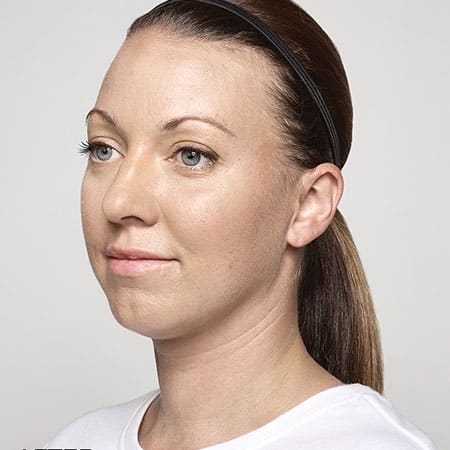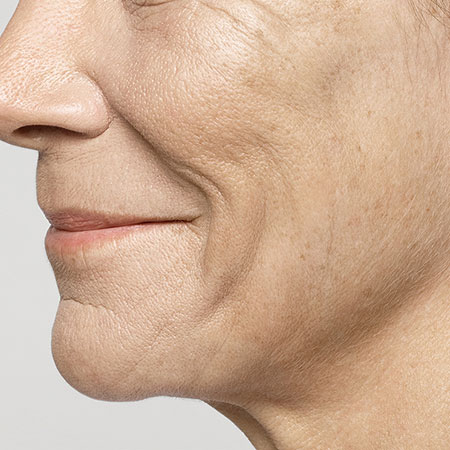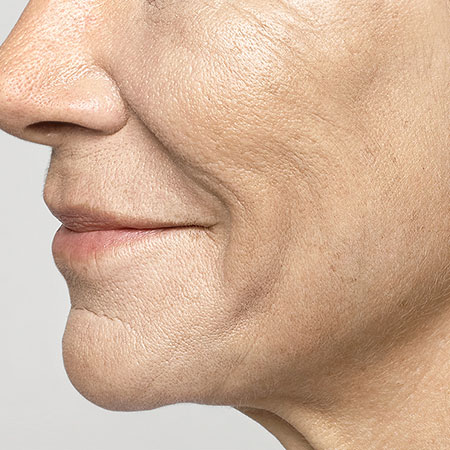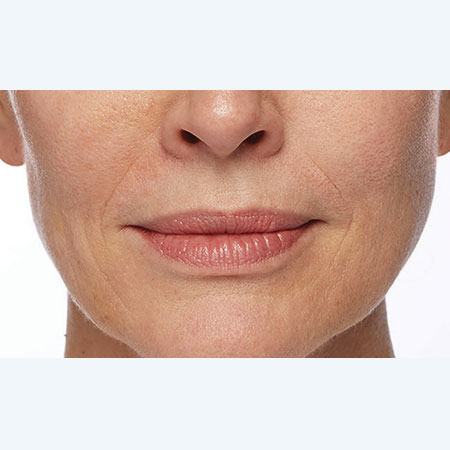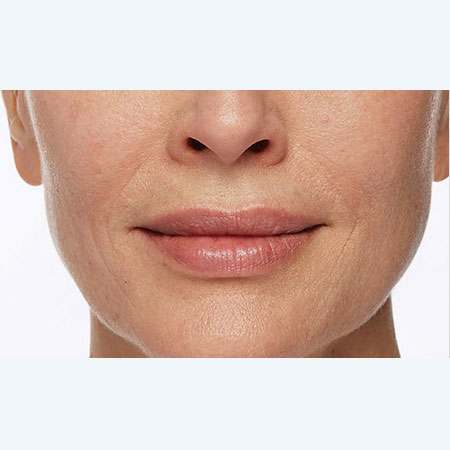 Restylane® Lyft
Restylane Lyft is a cosmetic dermal filler that replaces lost volume. It restores youthful contours to the skin to smooth away moderate to severe facial wrinkles and folds, such as nasolabial folds.
Restylane Lyft also restores volume in the cheeks and the backs of the hands. Over time, the natural fat that surrounds the cheeks in the back of the hands begins to deteriorate, resulting in sagging skin, more prominent wrinkles (and veins that stand out on the top of hands), and a reduction of volume.
Through nonsurgical injections, Restylane Lyft is specifically designed to add fullness to the cheeks and mid face area, which can result in a more natural-looking, youthful appearance.
Restylane® Lyft Before & After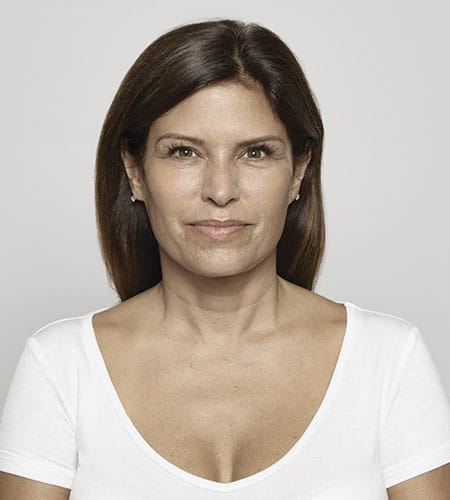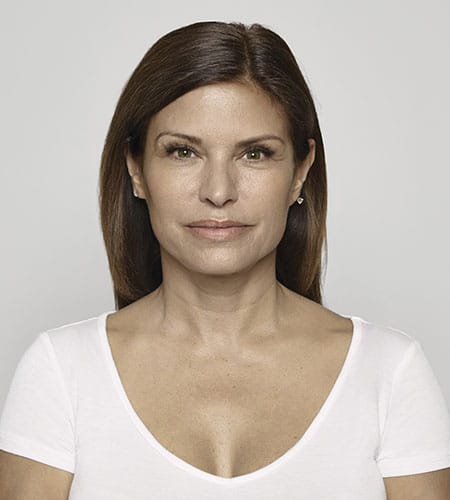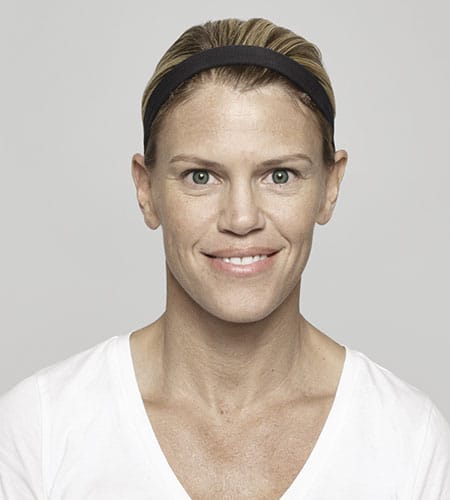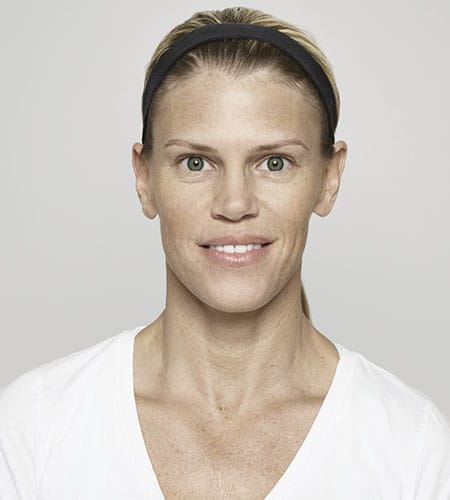 Restylane® Silk
There's never been a better time to treat lips and lip lines. Restylane Silk is designed to create meticulously precise lip definition and line control for silkier, smoother lips. And it's the first and only FDA-approved treatment to specifically address lips and their surrounding fine vertical lines that cause lipstick to feather, thereby aging your appearance. Restylane Silk is a unique, silky smooth formulation of hyaluronic acid. Let us subtly enhance your lips and treat your lip lines.
Restylane® Silk Before & After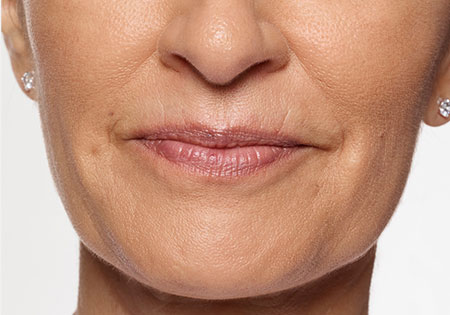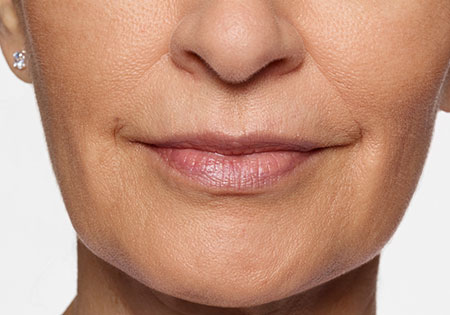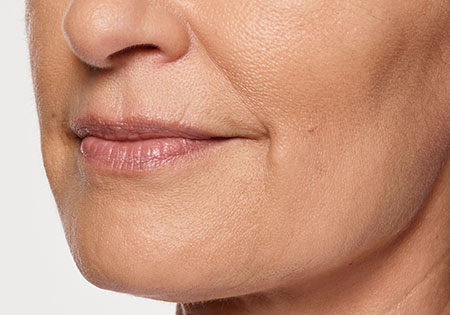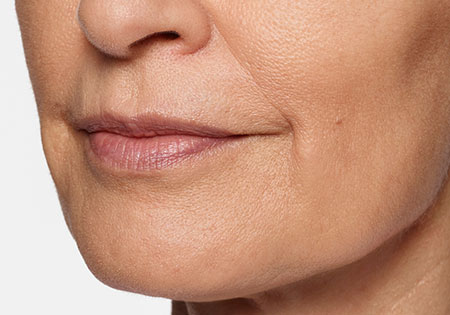 Restylane® Kysse
Restylane® Kysse by Galderma, was designed specifically to add natural-looking volume to the lips and to correct wrinkles around the upper lips (known as lip lines or perioral lines). What makes Restylane® Kysse unique is its XpresHAn Techology™, which provides instant results that look and feel natural, and last up to one year.
Restylane® Contour
Information coming soon.
Restylane® Defyne
Information coming soon.
JUVEDERM® Voluma XC
As you age, the cheeks may flatten and the skin may begin to sag. This is caused by natural loss of volume in the cheek area, or what the experts call age-related midface volume loss. JUVÉDERM VOLUMA® XC is designed to add volume beneath the skin's surface, which provides lift and contour to the cheek area.
The advantages of Juvederm Injectable Fillers are clear:
Instant results that look natural
Smoother contours to the cheeks
More youthful appearance (people reported feeling five years younger)
Clinically proven to last up to two years
Non-surgical with no downtime
Formulated from modified hyaluronic acid (HA), a naturally-occurring sugar
Become a Brilliant Distinctions Member and Earn Points Toward Botox® Cosmetic & Juvederm products. 
Become a Member: https://www.brilliantdistinctionsprogram.com/
RHA®️️️️ 2, 3, and 4
Information coming soon.
RHA®️️️️ Redensity
Information coming soon.