Our Clinic
We are happy to welcome Infinity Skin Care patients to our spacious, two-story cosmetic dermatology clinic. It is our goal to provide you with the most comprehensive and advanced skin care services available, in a comfortable, inviting, and professional setting. Our medically-trained staff will help rejuvenate sun damaged skin, prevent the signs of aging and maintain the positive results you will experience.
Skin Care Experts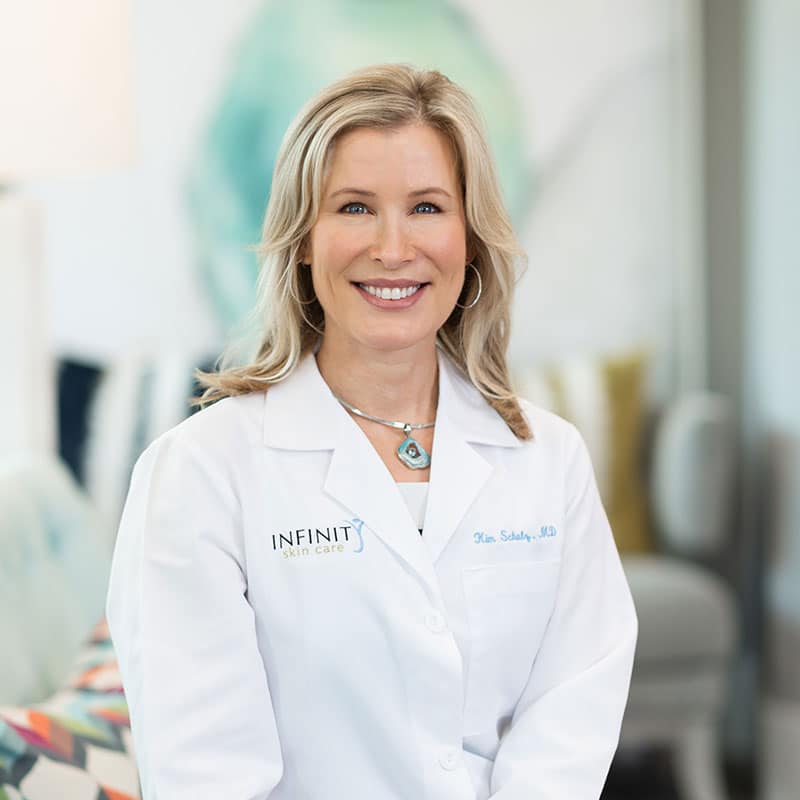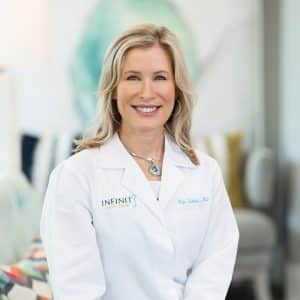 We offer trusted cosmetic dermatology services led by Kimberly K. Schulz, a board-certified dermatologist.
At Infinity Skin Care, we offer a wide variety of treatments, including:
Medically guided cosmetic dermatology
Clinical skin care
Esthetic services
Body contouring
Since opening in 2002, Infinity Skin Care has become the Corridor area's ultimate skin care destination for patients of all ages. Every member of our staff offers Infinity patients the latest and most effective treatments for skin health and maintenance. In addition, we provide treatments that combat and reverse the signs of aging, including wrinkles, sun damage and skin laxity.
Dr. Schulz, certified by the American Board of Dermatology, medically guides every aspect of the practice. She is continually researching and testing new products and services for her Infinity Skin Care patients – from the latest skin tightening techniques to the latest laser technology and combination therapies.
Through frequent skin care seminars by Dr. Schulz and one-on-one skin care consultations, we continue to spread our message about skin health. Maintaining healthy skin and a youthful appearance require a lifelong commitment, just as staying in shape requires regular exercise and a balanced diet.
At Infinity Skin Care, it's our goal to help our patients take the very best care of their skin. Prevention is the best cure. Never underestimate the power of daily antioxidant and sunscreen applications.
Through the use of today's most advanced, non-invasive treatments, and physician-approved skin care products; our patients receive the highest level of professional skin care available anywhere.
Men also need to take care of their skin through a sun-smart lifestyle and by using products and procedures appropriate for the unique characteristics of a man's skin. We offer wrinkle relaxers, injectable fillers and non-surgical services to help men maintain their youthful appearance.
Let Dr. Schulz and her team of dermatology trained registered nurses, medical assistants and estheticians help you experience beautiful, luminous skin.