Back to blog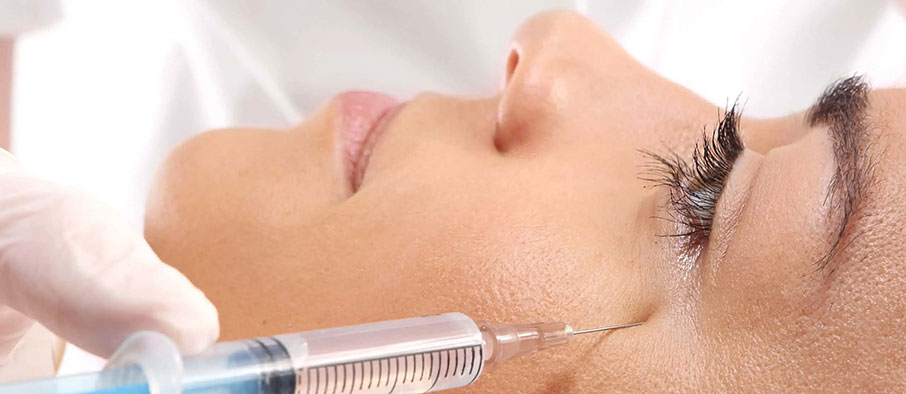 It's Not a One-Size-Fits-All Approach
When Dr. Schulz is with patients who are interested in injectable fillers, she often tells them that age is more than just a number. Age is conveyed through the quality of our skin (the canvas), and by our facial and neck contours. When considering injectable fillers, it is important to understand that volume and forward projection in key areas helps keep our skin tight. Volume loss occurs naturally as we age due to three main factors:
Our skull shrinks
With the jaw and cheekbones no longer pushing up into the skin, things start to hang and sag. A combination of injectable filler and Sculptra® (a collagen stimulator) injected throughout the face can restore that youthful shape where bone has been lost.
Facial fat pads resorb
Although every patient is a bit different, fat pads tend to recede most often on the cheekbones, under the eyes, on the temples and around the mouth first. Replacing volume in these key areas (so a little bit of filler all over) creates a softness and roundness that the fat pads once did, without making the patient look like they've had something done. Gone are the days of the overflated lip! Now lips look full and youthful—naturally!
Skin gets thinner or and more crepey as we age
When this happens, the skin looks deflated or crepey. To restore the once tight appearance of the skin, Infinity providers may use a combination of hyaluronic fillers to raise the eyebrows, fill the cheeks naturally, restore volume under the eyes and fix folds, wrinkles and lip lines around the mouth. Small amounts of filler placed strategically throughout the face eliminates the crepey, saggy look of aged skin. Because Infinity employs a host of injectables, there is never a "one size fits all" approach to restoring volume in patients. While some inexperienced injectors may only inject where they see wrinkles (such as smile lines), Infinity providers look at all views of the face: top, bottom, sideview and the lateral compartments of the face.
If an injector fills only the lower half of the face over and over again, the patient will start to look unnatural and unbalanced. Dr. Schulz and her medically-trained nurse injectors add volume to the entire face for natural-looking results. For just one patient, Infinity Skin Care's providers may use different fillers for lips, cheeks, eyes, and chin. What does the fine art of volumizing mean for our patients? Youthful fullness. Softer facial contours. Tighter skin. Restored volume… instantly!