Back to blog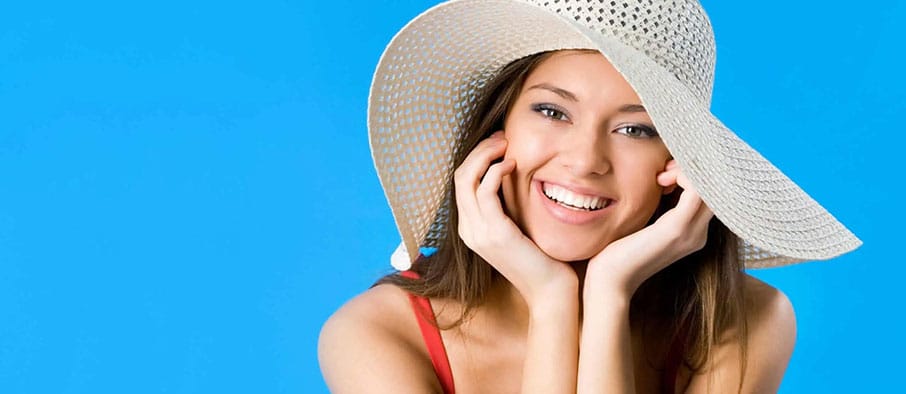 Just like wearing layers of clothing so you're ready for changing weather conditions, layering skin care products is the best way to prepare for what the day has in store for you—not to mention giving yourself maximum protection against sun damage and premature aging!
How to Layer Skin Care Products Correctly
First, in the morning and evening, remember to cleanse and exfoliate your skin to remove dead skin cells and bacteria. Topical medications (if any) are applied next, followed by your favorite antioxidant. The eyes are a focal point and get special attention with an eye cream just for that delicate area! Follow these steps with a moisturizer if you need one. Every dermatologist's must-have layer? Sunscreen! Apply every day, and make sure it contains a minimum SPF 30 or more. Want to accomplish all of these in one easy step? Journée by NeoCutis contains an antioxidant, sunscreen, growth factors and hyaluronic acid, all in one amazing day cream! Intellishade TruPhysical is another great, all-in-one product that provides hydration, protection and anti-aging benefits with one easy application in the morning!
Follow these steps for easy skin care product layering:
Cleanser (AM/PM): Try new Revision Skin Care Gentle Cleansing Lotion or Brightening Facial Wash.
Medications: Any topical acne/rosacea meds (AM), Retin A (PM) or as directed.
Antioxidant (AM): Choose from our wide selection of antioxidants to prevent sun damage. Try SkinBetter® Science Alto Defense Serum, SkinCeuticals Phloretin CF or C E Ferulic.
Eye Cream (AM/PM): Select an eye cream that is intensely hydrating for delicate eye tissue. Infinity favorites include Revision Skin Care DEJ Eye, SkinBetter Science Interfuse Daily Eye Treatment and NeoCutis MicroEye.
Moisturizer or Anti-Aging Cream: Alternate a heavier, more hydrating cream in the dry, winter months with a lighter cream containing sunscreen in the warmer months.
Sunscreen 30+ (AM): Apply every day, even when its cloudy outside.
Make-Up (AM)
Latisse (PM) (If desired, for longer, thicker, darker lashes.
When to Speak to a Skin Care Professional
There are also a variety of specialty products, such as skin brighteners or medications for rosacea. To learn where these fit into the mix, it's best to speak to a skin care professional.
Just like any health and fitness regimen that needs the right exercise and diet plan, a successful skin care routine needs effective skin care treatments that are supported by the right products at home. Infinity Skin Care has a comprehensive line-up of skin care products that have been carefully researched and selected by Dr. Schulz for their efficacy and ease of use. Choosing which products are the perfect complement for your skin can be overwhelming.
That's where our complimentary product consultation comes in. Schedule an appointment with one of our Estheticians today and during this 30-minute appointment you
can sample skin care products, discover their benefits, discuss your skin care needs and receive a personalized product plan for your skin. And, hear about the importance of applying a daily antioxidant and sunscreen—a Dr. Schulz must-have.