Back to blog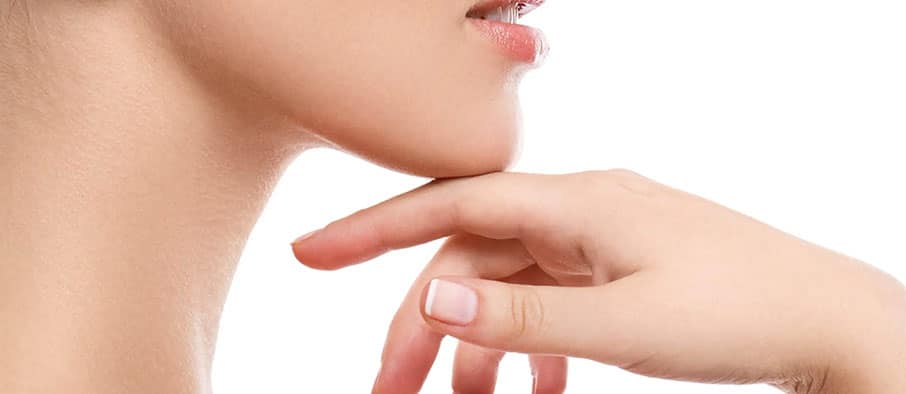 Is your neck aging you?
If you're focusing all your anti-aging attention on your face, you may be missing one important part of your anatomy that can give away your age… your neck! The delicate skin on the neck is prone to wrinkling, sagging and sun damage, especially since it is often forgotten when applying sunscreen to other areas of the body. But it's this skin that can make patients look older than they really are, especially if they have concentrated their rejuvenative services exclusively on above-neck treatments and products. What are the best ways to treat an aging neck? There are several. First, to lift saggy skin, Dr. Schulz recommends Ultherapy® non-surgical skin lift or Thermage® radiofrequency skin tightening. Ultherapy® is the only non-invasive, non-surgical procedure that is FDA-cleared to lift skin on the neck, under the chin and on the eyebrow. Ultherapy® delivers focused ultrasound energy to the same foundational layer typically addressed during cosmetic surgery—without cutting or disrupting the surface of the skin. This energy initiates the body's natural response to stimulate the growth of fresh, new collagen and to strengthen weak collagen. With just one Ultherapy® treatment, the lifting process is initiated, but the effect will build gradually over the course of two to three months, as new, stronger collagen and elastin are created. Further improvements can even appear up to six months following a procedure as this collagen-building process continues.
Thermage is a radiofrequency-based device that heats the skin's deeper layers while the top layers are protected by a cooling spray. This causes collagen contraction and remodeling. The result is skin tightening without any down time. Thermage is a proven radiofrequency treatment that can help improve the appearance of sagging or loose skin, giving you a smoother, sleeker and younger look.
Next, Fraxel® Laser Resurfacing is an excellent tool in the Infinity Skin Care arsenal to remove brown spots and sun damage and dramatically improve the tone and texture of the neck, giving it a more youthful appearance. After these rejuvenative treatments, maintenance treatments can continue to improve tone and texture and prevent further fine lines and wrinkles from forming. These include Clear + Brilliant®, micro-needling and microdermabrasion treatments. Infinity Skin Care also suggests that patients continue to apply the same skin care products to their neck that they use on their faces. And, for added hydration and an extra boost to this laxity-prone skin, try NeoCutis Micro Firm Neck cream or Nectifirm Advanced by Revision Skin Care.